For appearance information contact
info@elleovations.com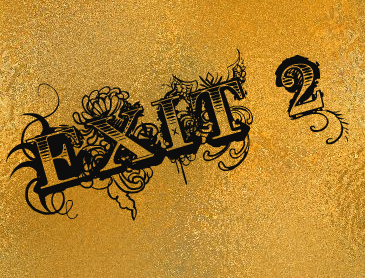 Established in 2010, Elle'ovations Marketing Group launched the Silver & Gold team
s to provide an exciting and upbeat twist to local and live entertainment. Performing exclusively at EXIT 2 shows, as well as other community and charitable events held in and around the Denver metro area, the team of dedicated individuals devoted much of their time each week toward practice, events, technique, and weight/strength training. All original Gold team members had a diverse background in dance, gymnastics, cheerleading, poms, and modeling and were in place to entertain audiences with their complex routines, which integrated jazz, hip-hop, and traditional pom moves, choreographed by team members.

The Silver team of EXIT 2 was a traditional promotion team, where its administrative members were comprised of Elle'ovations Marketing Group associates who assisted in providing support to the band. It also encompassed alternate dance members, for the Gold team. The dancers of Silver team were held to the same caliber as the Gold team, but often came to the team with little background in dance or were unable to meet the scheduling demands of the elite Gold team.

In 2013, the two teams were merged to create what is now known as "The EXIT 2 Dance Team". The minimum age requirement was raised to 21 from 18 and in 2014, the addition of male dancers were added to what was once, an all female team. Responsible for coordinating all practices and events, the team Captain promotes an environment that cultivates friendships and upholds a deep sense of camaraderie and a passion for dance.

The 2015 season brought forth additional changes and a need for a promotional team was recognized. Like the old days of Silver & Gold, "Promo" is utilized to help distribute EXIT 2 memorabilia and information. Team members must be 18 years old and are expected to know and perform the more basic dances of the EXIT 2 Dance Team. Once the individual reaches age 21, he/she may be allowed to audtion for the dance team.​

The team's mission is to provide the highest quality client care possible to assist in the growth and success of the band.
A secondary mission of the team is to foster a sense of community spirit and cooperation through appropriate appearances throughout the Denver community. Part of the dance team's responsibilities will be to perform and/or make appearances at community events.
This is an abbreviated version of the team manual. Those selected to the dance team will receive a complete manual outlining all the responsibilities in greater detail. If you have any questions, please feel free to ask the Captain.
Community Appearances
Appearances for band functions and events in the community vary in number and length from year to year. They may include children clinics, military veterans functions, school events, receptions, or "sunshine" visits at area hospitals.
Conditioning and Health
It is every member's responsibility to stay in shape. Working out in addition to practice is necessary in order for team members to remain in excellent physical condition and to prevent injury. Every team member is expected to work out aerobically and anaerobically at least three to five hours a week in addition to practices. This includes stretching and flexibility exercises.
Conduct
Team members will be representing the band and their sponsors at all times, and will be recognized in and out of uniform. You will be expected to conduct yourself accordingly. It is part of your role as a team member to maintain a positive and respectful attitude toward your peers, the client, and their associates.
S&G Home

About The Team

Team Profiles

Merchandise

Gallery

Tryouts